Indians all across the world are presently celebrating after Lovlina Borgohain, an Indian boxer, made a powerful comeback on Sunday by winning the Women's World Boxing Championships championship. The 25-year-old boxer won the 75 kg division and her first-ever World Championship
gold medal by defeating Australian boxer Caitlin Parker by a score of 5-2. Many individuals, including Prime Minister Narendra Modi, cricketer Shikhar Dhawan, Bollywood actor Abhishek Bachchan, and others praised Lovlina's accomplishments on social media. The Olympic medalist from Assam earned her first gold medal at the World Championships after taking home two bronzes. Three bronze medals, including two from the World Championships and one from the Tokyo Olympics, have been earned by the 25-year-old at illustrious competitions. Anand Mahindra, an industrialist from India, also thanked the boxer and commended the strength of women. Another "close encounter of the Gold variety!" No longer is it necessary to only discuss female power. At the IBA Women's World Cup, it was all on show, Mahindra tweeted.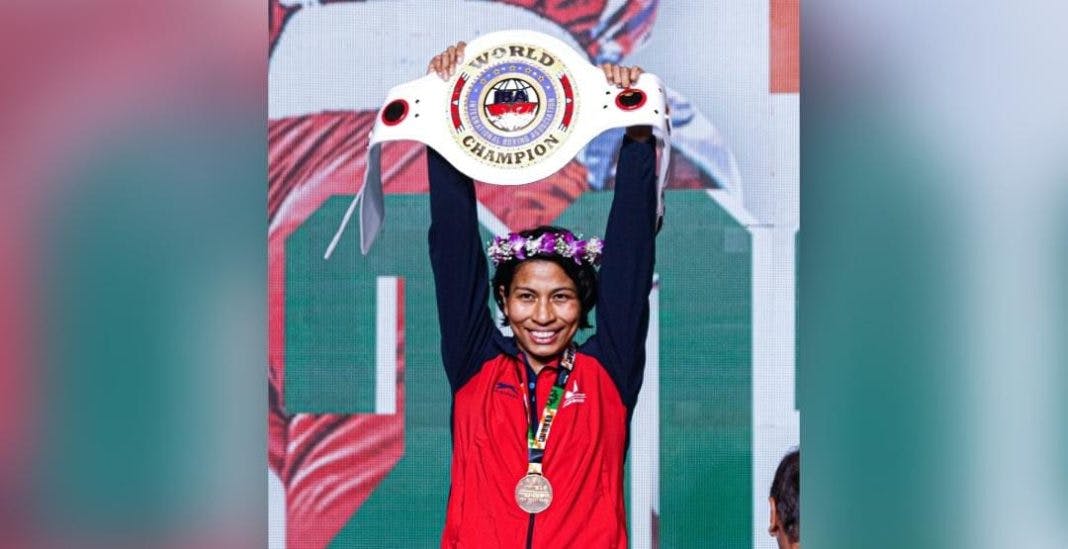 Since Borgohain declared her comeback to the big stage after enduring some bad weather, this gold is both meaningful and emotional. As for the 50kg division, Nikhat Zareen won the gold by beating Nguyen Thi Tam of Vietnam. Jagat Prakash Nadda, an Indian politician and national president of the Bharatiya Janata Party (BJP), stated that Borgohain's fervor, diligence, and focus have given India reason to be proud. For Lovlina, who has experienced a roller coaster of a year and a half, it is a significant time. The Assamese boxer, who likes to maintain a quiet profile, has been thrust into the limelight since since she took home the bronze medal at the 2021 Summer Olympics in Tokyo. Also receiving heartfelt congratulations from Neeraj Chopra were the Indian ladies who dominated the World Boxing Championships. An emotional Borgohain expressed her joy on Twitter after winning the title of World Champion. The Assam fighter expressed her gratitude to her parents for being her rock.